Survivor: Pacific Harbors
Camporee & Council Encampment
Frontier Park, Graham, WA
September 19 - 21, 2014
Save the Date!
Watch the NEW Video! Survivor - What is Survivor PHC, and why should I go?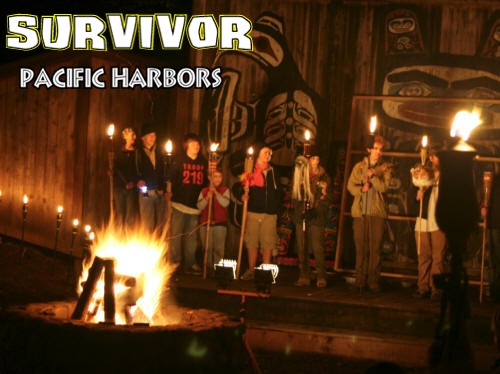 Who will outwit, outplay and outlast the others to become the ultimate survivor?
Who will win the challenges: Physical, Mental, Leadership, Technology, and of course: Food Challenges!
This event is open to Cub Scouts, Boy Scouts, Varsity & Venturers
Are you up to the challenge, to outlast the competition, and be a 'Survivor'?
For information or to volunteer, contact:
John Ohlson - Event Chairman - 253-380-4100 or Email Us
Registration opened on January 10, 2014.
New this month: Frequently Asked Questions
Don't Miss Out...
This event is anticipated to have a maximum capacity of approximately 2000 participants. When the number of registered & paid participants reaches that capacity, registration will be closed, and a waiting list will be established, so don't be left out, sign up and pay early. Early bird discounts will be offered, as follows:

Early Bird Pricing of $25 per person ended on March 31, 2014.
Subsequent price levels are as follows:
$30 per person if paid by 6/30/14
$35 per person if paid by 9/1/14
$40 per person if paid onsite